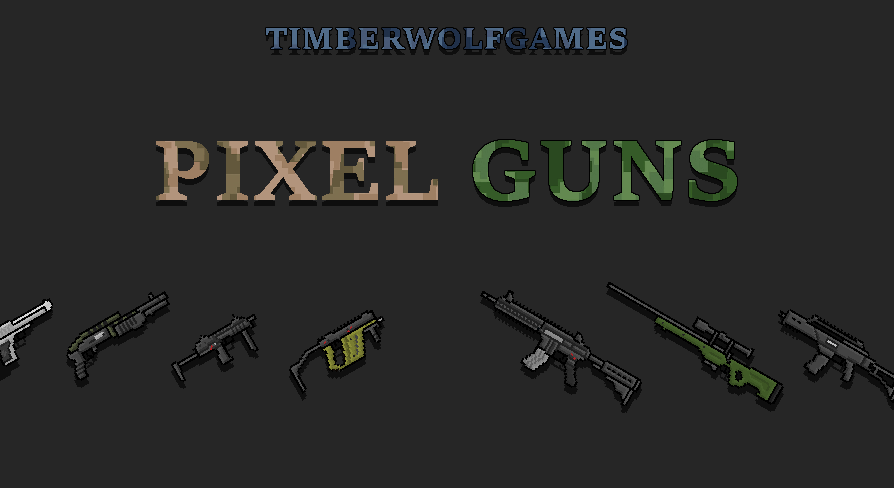 50 +pixel-art gun sprites
A downloadable asset pack
A pack of neatly designed pixel art guns. Drawn and packed by my brother.
PISTOLS:-



Derringer, Walther PPK, M206, Five-Seven, Glock 19, H&K USP, SIG P226, Colt 1911, Walther P99, Beretta M9, Colt Peacemaker, Colt 2011, Ruger LCR, Desert Eagle, S&W Model 500
SHOTGUNS:-



Remington M870 Shorty, Benelli M4, Remington 870, USAS 12, Franchi SPAS 12, Atchisson Assault Shotgun (AA-12), Sawn Off, Miroku MK70
SMGS:-



Intratec Tec-9, MAC 10, PP-19 Bizon, H&K MP7A1, H&K MP5k, H&K MP5, Steyr TMP, FN P90, KRISS Vector, H&K UMP, AKS-74U
RIFLES:



Giat FAMAS F1, H&K G36C, Imbel FN FAL, IMI Galil, Springfield M14, H&K XM8, Steyr AUG, Colt M4A1, AK47 Type 3, FN SCAR-L, Remington ACR, H&K M416, M14 EBR
SNIPERS:-



Kel-Tec RFB, Dragunov SVD, H&K G3, Remington M24, AWM L115A3, CheyTac M200, Barrett M82, AWM AS50
+42 gun attachments


This pack contains 2 PNG files in a zipped file. 54 guns and 42 weapon attachments. Gun sizes from 22px - 112px~

Purchasing this asset pack gives you the freedom and ability to use all within the pack to your will. It's all yours! No credit needed. I only ask you don't redistribute or claim as your own for greed. Thank you!

Purchase
In order to download this asset pack you must purchase it at or above the minimum price of £3.95 GBP. You will get access to the following files: